Broadwaves
Batman: Knightfall (A)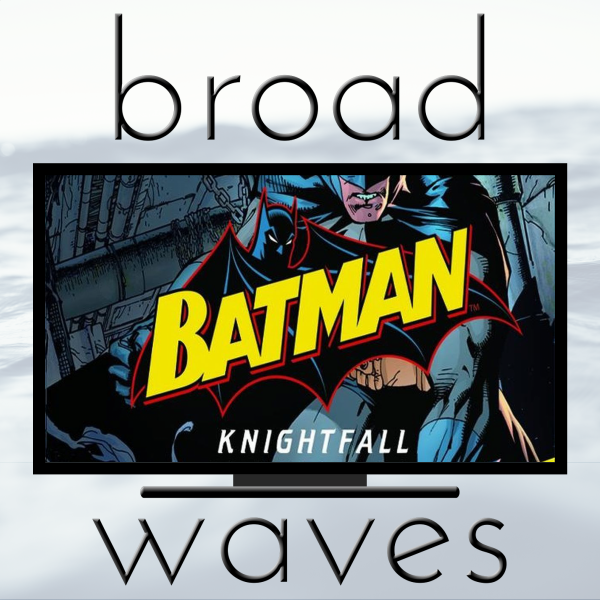 In this episode, we discuss the BBC audio drama, Batman: Knightfall.
Home

All episodes

Audio

Released

2017-04-28

Duration

57:15.705

Explicit

yes
---
Batman: Knightfall is a three-hour audio drama made by the BBC, based on the Batman comics.
In this episode of Broadwaves, we introduce you to Batman: Knightfall, and we do it without giving away any major spoilers - because if you haven't heard it yet, we want you to listen to it.
Music used in this episode:
Broadwaves theme tune

Tishiana Girls by Great Big Sea

Call for Feedback

Music from Serenity by David Newman
Other Links:
The Sense8 Podcast

(http://sense8podcast.com)[Website]
(http://sense8podcast.com/feed/podcast)[Podcast]

Sense8Cast

(http://sense8cast.libsyn.com/podcast)[Website]
(http://sense8cast.libsyn.com/rss)[Podcast]
---
Contents
0:01 Broadwaves opening theme
0:33 Discussion
2:46 Call for Feedback
4:09 Discussion
7:53 Feature: Knightfall: The BBC Audio Drama Adaptation
28:59 Discussion
33:04 Feature: I Want it All
40:45 Discussion
46:46 Comic Smörgåsbord: The Sculptor by Scott McCloud
51:39 Discussion
56:55 Broadwaves closing theme
---
This is an archive of the Broadwaves website. It is no longer actively maintained