Broadwaves
Farscape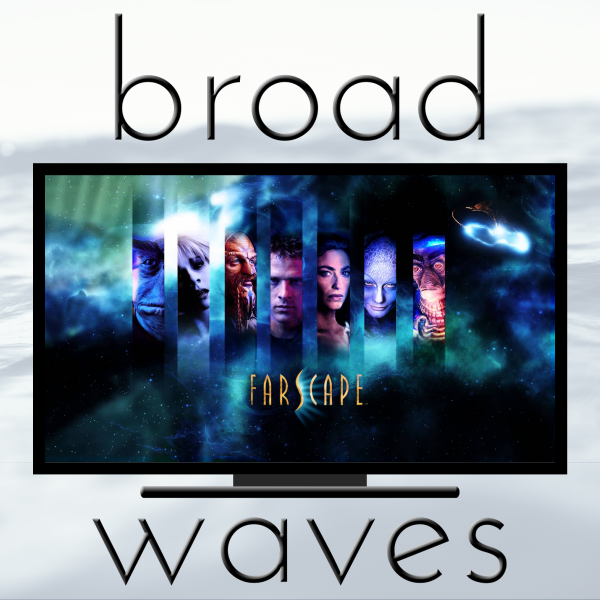 In this episode, we discuss the 1999-2003 sci-fi show, Farscape.
Home

All episodes

Audio

Released

2017-03-28

Duration

1:25:52.576

Explicit

yes
---
Farscape is an Australian-American science fiction show from 1999-2003. It tells the story of John Crichton, an astronaut from present day Earth, who travels through a wormhole and ends up in a distant part of the galaxy, where he joins the crew of Moya, a living ship. The crew are renegades escaping from a corrupt militaristic organization called the Peacekeepers. Together, they have many adventures as John keeps on trying to get home, as a grander story arc evolves.
In this special episode of Broadwaves, we look back over all seasons of Farscape, and discuss what our crew thought of this show. This are no major spoilers, so it's safe for you to listen to this podcast even if you haven't seen Farscape yet.
Music used in this episode:
Broadwaves theme tune

Tishiana Girls by Great Big Sea

Crew Chat theme tune

Evansessence by Anne Farnsworth

Call for Feedback

Music from Serenity by David Newman
---
Contents
0:01 Broadwaves opening theme
0:33 Discussion
2:51 Feedback
4:15 Discussion
5:25 Call for Feedback
6:48 Discussion
10:22 Farscape theme tunes
13:34 Discussion
17:20 Feature: Sci-Fi Review: Farscape
27:32 Discussion
28:22 Broadwaves Crew Chat
1:13:42 Discussion
1:15:52 Tralk Talk
1:20:33 Discussion
1:25:32 Broadwaves closing theme
---
This is an archive of the Broadwaves website. It is no longer actively maintained